Honeymoon planning has to be one of life's greatest pleasures. It's the sense of infinite possibility, limited of course by timeframes and budgets, but nevertheless, special, and dictated by a 'one-off' spirit. It's as much a psychological journey as a physical one – falling off the radar together, checking in with the odd smug Instagram post, then abruptly back out with a giggle. The emotional thrill intensifies everything: the blazing berry sunsets are more mesmerising, the four-poster rooms draped in white linen and exotic sunlight more cinematic. It's not simply a trip but an exit from reality, a sacred stretch respected by all civilised bosses and enthusiastic Whatsappers, and the backdrop for those pit-of-your-stomach romantic moments that will, one hopes, revisit throughout a long, happy marriage (though not in quite the same setting or frequency). From Italian excess along Lake Como to Old World Aeolian hideaways with just-caught food and perfectly pared down interiors, we've rounded up the 20 best honeymoon hotels in the world to book for 2023.
Belmond Splendido Mare, Portofino
Rather than cower in the shadow of its fabled big sister, Splendido, the Mare takes its own, more understated but no less charming course on pretty Portofino's waterfront. This is go-slow la dolce vita at its best: watching the harbour's comings and goings over a sharp coffee from a flower-strewn terrace, leaning into siesta culture in rooms nodding to the hotel's previous life as a fishermen's guesthouse, marvelling at platters of just-caught seafood at the DaV Mare restaurant. 
Doubles from £800 (belmond.com)
Hotel Byblos, Saint Tropez
In the Champagne-drenched stretches of Saint Tropez, just above the Place de Lices and swanky boutiques, a legendary hotel occupies the pastel-painted buildings of a Provencal fishing village. Corridors, awash with ancient Greek references, whisper tales of Saint Tropez' golden age, of Brigitte Bardot and her glamorous coterie, who put this once sleepy fishing village on the world map with the 1996 film 'And God Created Woman'. The stories of unapologetic frivolity, mainly conferring in the near-mythical nightclub, Les Caves Du Roy, lend this hotel an infectious energy. Lobsters and oysters arrive poolside on silver trays, Fendi shoes totter over sun-bleached terracotta for martinis and well-dressed guests channel Mick Jagger and Grace Jones (once, thrice guests), even to breakfast.
Doubles from £350 (byblos.com)
Hotel de Crillon, A Rosewood Hotel
Of all the palace hotels in the city of lights, Le Crillon has skilfully conquered that middle ground: resplendent yet relevant, modern, though not disrespectfully so. Such is the touch of Rosewood, the group behind Le Crillon's makeover. A variety of room styles, from refreshed, Marie Antoinette-style boudoirs to more restrained and subdued spaces is tied together with a keen eye for detail: expect silvery silk bed drapes, wall panelling tracing a more modern aesthetic and plump pillows crowning enormous beds. The golds, marbles and mauve velvets dressing the various salons set a palatial tone – the spa, with its scaly, iridescent pool floor, is certainly fit for a king.
Doubles from £1,180 (rosewoodhotels.com)
Passalacqua, Lake Como
Planning a honeymoon on Lake Como? You won't be the first, but you'll most likely be one of the first to set foot in the Italian lake's hottest new arrival, Passalacqua. From the team behind the beloved Grand Hotel Tremezzo, this revamped 18th-century private villa is, naturally, a real head-turner. Hefty, marbled bathrooms speak of Italian excess, as do ornate suites with romantic lake views and grand pianos. But it's the detail – the green scalloped parasols, the Art Deco lighting and Doge-style room dividers that thrusts this villa into the realms of style and intrigue (and out of the dusty decadence befalling so many properties along Lake Como's shores). The moment honeymooners step off the vintage boat and onto Passalacqua's jetty, they're stepping into another, decidedly more flamboyant, world.
Doubles from £855, (passalacqua.it)
Rosewood Little Dix Bay, British Virgin Islands
Set along a delicious half-mile slice of milky-white sand in the British Virgin Islands' Virgin Gorda, Little Dix Bay is the epitome of eco-luxe. Porous, treehouse-style rooms that seem to weave into the surrounding mosaic of palms and tropical green, are dressed in calming blues, creams and beiges. This palette reflects the pristine views of the bay, all of which are perfectly framed for sundowners. Linen-clad guests float between the shade of a palm-thatch parasol and lunch – a seafood feast of octopus, snapper and other exotic, just-caught creatures. Couples can pootle off on private sailing adventures, with picnics unfolded on empty beaches, or indulge in a beach massage à deux, under a perfectly still and starry Caribbean sky.
Doubles from £1,050 per night, room only (rosewoodhotels.com)
Hotel Signum, Sicily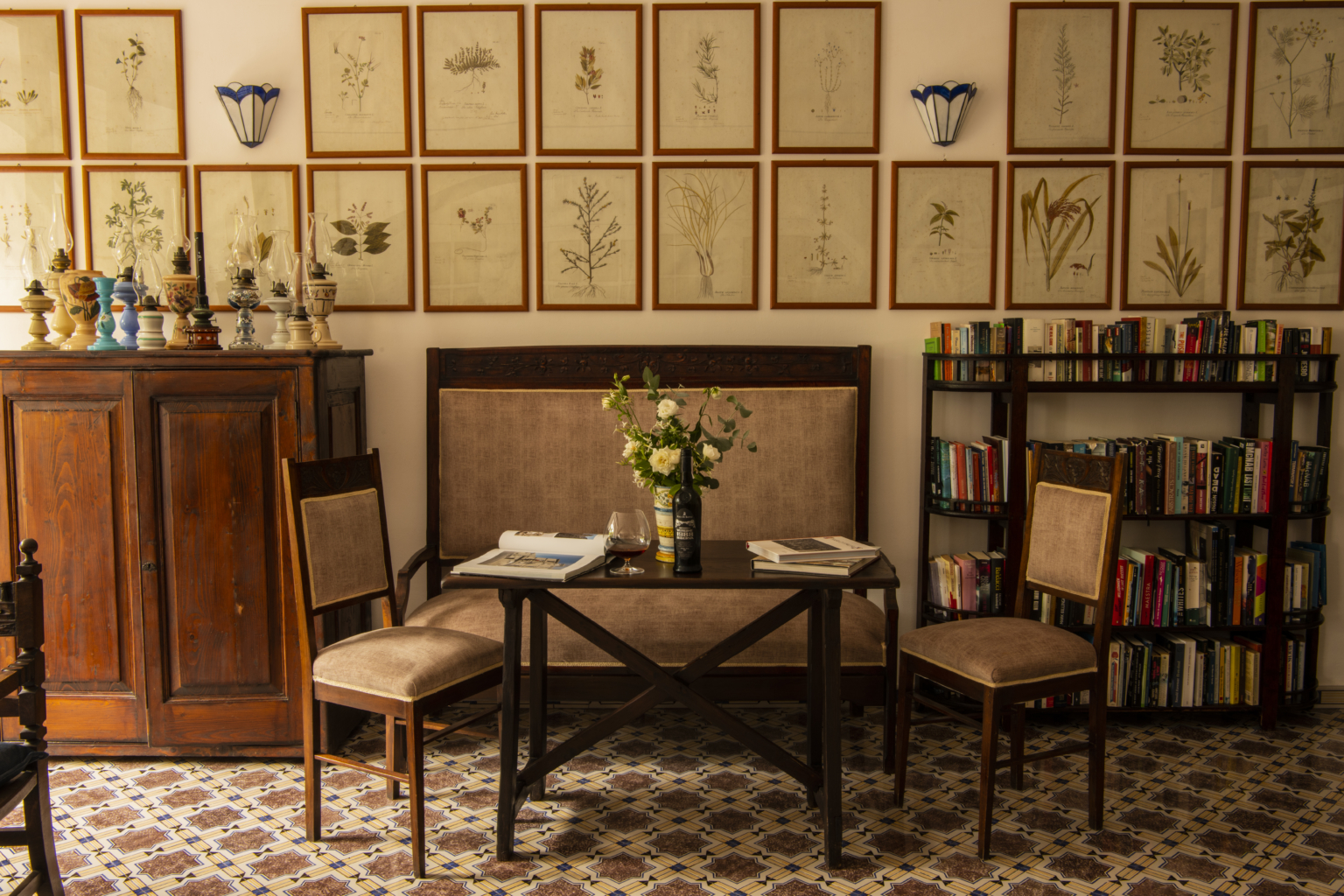 Few know of the Aeolians, and many would like it to stay that way. Mainly because their blazing blue waters, hot, oil-lamp evenings perfumed by wild capers, and Malvasian vineyards are the stuff of island reverie – far too exotic for Europe. Time hits differently here, on these volcanic castaways off the coast of Sicily, whose combined allure seems to confer at Hotel Signum on lush and lovely Salina. Jazz and elaborate gin and tonics precede haute home-spun seafood suppers, accompanied by splendid views of the smoking Stromboli volcano in the distance. The hotel fills the bones of an old fishing village with antique-clad nostalgia – gently designed rooms sit like a bird roosting over yolky Tyrrhenian sunsets, their linen curtains spinning then swelling in the salty breeze.
Doubles from £167 (hotelsignum.it)
Bawah Reserve, Indonesia
This is wildly far-flung, blow-the-budget territory. And rightly so, it's your honeymoon. Intrepid couples can jump on a seaplane bound for Bawah Reserve in Indonesia's Anambas Islands (a cluster of six unspoiled islands in the Riau Archipelago). Lavishly laid-back overwater suites are stitched into the jungle, with direct access to the lagoon below. Courtesy of its remote and ravishingly untouched location, sustainability sits front and centre, with suites constructed from bamboo and recycled teak and baths moulded from recycled copper. Beyond the thrilling sense of seclusion, the surreal sea-and-jungle views and wow-factor sustainable suites, it's the menu of out-there adventures that makes this hotel a top honeymoon contender, all of which are included in the rate.
Full board from £1,609 per night for two people (bawahreserve.com)
Miramonte Boutique Hotel, South Tyrol
Despite its haute cuisine, contemporary design edge and high-altitude, Miramonte's spirit is incredibly down-to-earth. It's part of its charm – a Nordic-style, floor-to-ceiling window hotel clinging to the edge of a mountain and commanding extraordinary valley views down to fairytale Merano. Rather than the reindeer, sleigh and bell theme that seems to govern most regional hotels, Miramonte is the perfect expression of cosy Alpine minimalism, with blonde woods, cubic architecture and a spa that seems to inch down the pine and snow-covered mountain in clean, steamy layers. Skiers are whisked to the slopes in a Landrover then collected for afternoon tea with strudel and apple cake by a crackling fire. Along with the exceptional Panorama restaurant, honouring its name with twinkling valley views, and its reputation with a divine Tyrollean menu, the serious highlight is the high altitude pool – undeniably the most photogenic in the Alps which is seemingly suspended high over the valley below.
Doubles from around £215 (hotel-miramonti.com)
Awasi Atacama, Chile
Stepping into the Atacama is a privilege in itself – eliciting a jolt of vulnerability then a wave of humility amid its barren, layered stretches of ochres and peach. It's not an easy backdrop to do any justice, but Awasi Atacama has delivered on all counts. Mainly, as this experiential-luxe lodge works in step with the desert drama, drawing it in through floor-to-ceiling windows, choreographing courtyards around an oasis-like pool and leveraging bounty from its lakes and sand-strewn landscapes for radically local, seasonal menus. The design also takes its cue from pre-Inca ruins, synthesising modern luxury with an ancient terracotta-and-tapestried aesthetic. But really, it's all about the adventures: off in the 4×4, into the desert – days of fishing, hiking, big skies and countless stars.
Doubles from £1,542 (awasiatacama.com)
El Fenn, Morocco
A bastion of good taste, El Fenn is the boutique take on Marrakesh – still as bejewelled and intricately ornate as the city's vast, palatial hotels, but pocket-sized and reassuringly condensed. The design of its 12 riads embody Marrakesh's bohemian spirit, with bursts of fantastical colour, courtyards dotted in olive, lemon and orange trees and tiles, just everywhere. The rooftop bar serves up olive-infused martinis and far-reaching views over the city, just as the sun slumps into a lavender haze.
Doubles from £224 (el-fenn.com)
Sant Francesc Hotel Singular, Mallorca
This 19th century Mallorcan mansion, with its grand marble arches, fabulous frescoes and restrained contemporary furniture, is the ultimate design sanctuary amid Palma's bustle. An old-meets-new theme permeates every aspect of Sant Francesc Hotel Singular, from the inventive dishes honouring traditional Mallorcan cuisine to the naked bulbs and industrial, matt black lighting sprouting from traditional woven headboards. Couples can lounge alongside its handsome pool with a glass of local wine or simply spend hours fawning over its photogenic rooms and contemporary art.
Doubles from £240 (hotelcanferrereta.com)
Cheval Blanc Randheli, Maldives
If a tasteful, blow-the-budget Maldives honeymoon of a lifetime is on the cards, Cheval Blanc Randheli delivers on all counts. Not only does exquisite architecture and design respectfully tune into the surrounding island palette and textures, it personifies understated modern elegance, from the scent wafting around the rooms to the linen folding gently over a modern four poster bed in the water villas. A personal butler is on hand to fix afternoon dips with dolphins, treatments in the sumptuous Guerlain spa or a smart tasting menu soiree at 1947 restaurant.
Doubles from £1,661 (chevalblanc.com)
Shipwreck Lodge, Namibia
More Bond Villain's desert lair than your typical safari camp, Shipwreck Lodge's sinister architecture and spine-tingling degree of isolation lifts it into a different bracket of safari. The design is an ode to John H. Marsh's tale of a ship run aground along the eerily beautiful Skeleton Coast, with 11 cabins glowing amber, like flickering beacons amid barren dunes and wilderness that rolls on to meet the South Atlantic. The sensibility is more chalet than safari camp, a crackling fire-and-merlot refuge from inhospitable bouts of thrashing waves and howling winds. An invigorating back-to-basic theme prevails, while the wildlife spotting (chacma baboons, seals and honey badgers) provides ample material for debriefs over candle-lit suppers back at base.
From £1,490 per person, per night (shipwrecklodge.com.na)
Sugar Beach, St Lucia
Tucked alongside vibrant green rainforest and the mighty Pitons, Sugar Beach is a hillside cluster of 96 rooms and villas which edge down to meet palms and milky-white sand. A calm turquoise bay sets the stage for various watersports, from Schiller water bikes to windsurfing, and below it, a marine reserve teeming with exotic life such as manta rays, pufferfish and golden-spotted eels, lures wide-eyed divers and snorkellers underwater. Back at the hotel, an Old World Caribbean scene unfolds amid four poster beds, louvred shutters and tables groaning under the weight of exotic fruit trays. Foodies are in good hands – the Great Room's tasting menu is worth dressing up for, while the buttoned-down Bayside stretches out along the beach for just-caught seafood and drawn out rum punch suppers under the stars.
Doubles from £465 (viceroyhotelsandresorts.com)
Zannier Hotels Bai San Ho, Vietnam
Acres and acres of dense, dripping jungle races past paddy fields, petering out as it reaches a wild, powder-soft beach and turquoise bay. It's within this surreal setting in the sleepy province of Phu Yen that Zannier Hotels Bai San Ho was cleverly crafted, or rather stitched into the unearthly surroundings. From pitch-roofed Beach Pool Villas to stilted Rice Paddy Villas referencing fishermen's houses, immensely private rooms honour Vietnamese design tradition in refined, rustic strokes. This focus on (and respect for) locality and tradition spills onto exceptional seasonal menus (Bà Hai's elevated Vietnamese street food and Làng Chài's seafood feasts are the stuff of foodie reverie), as well as the diving expeditions and treatments Hoa Sen spa, the latter riffing on traditional healing rituals.
Doubles from £250 (zannierhotels.com)
Villa D'Este, Lake Como
Well-mannered and steeped in star-studded history, staggeringly ornate and unapologetically classic, Villa d'Este is Como's grande dame – the bucket-list hotel your parents dreamed of staying in… and probably their parents too. The setting tips you into film star territory, particularly on arrival as the hotel's Italianate gardens and imposing symmetry draw closer from the vintage boat, zooming towards the jetty. There is nothing simple, restrained or modish about this hotel, it's confident in its classicism, with its elaborate wall moulding, silver-service lakeside dining and rooms dressed in silk drapes and chandeliers.
Doubles from £440 (villadeste.com)
Les Airelles Versailles, France
If Sun King-excess and unfettered opulence is on the honeymoon agenda, Les Airelles in Versailles is the ticket. Occupying a sizeable chunk of the splendid Chateau de Versailles, Le Grand Controle fully embraces all the trappings of 18th-century romance, minus the dust and elaborate wigs. Expect rich colours, period furniture, lavish fabrics and out-of-hours tours of the Chateau and Marie Antoinette's Petite Trianon. The regal references abound, from orange-scented milks poured into baths with views of the perfectly landscaped gardens to candle-lit five-course feasts at Ore, Alain Ducasse's Kingly outpost.
Doubles from £1,445 (lesairelles.com)
Gili Lankanfushi, Maldives
Embodying all castaway idylls, Gili Lankanfushi is how the Maldives should be – go-slow, eco-friendly and tastefully woven into the ethereal landscape. Smothered in vibrant tropical green, the island's perfect white edges slope into turquoise waters – the classically surreal desert island scene usually consigned to a desktop background. But here you are, hovering above a calm lagoon in a Crusoe-themed villa stitched together with palms and bamboo. Castaway is given the chic treatment in the spacious suites (some seemingly floating at sea, others dotted along a stilted jetty), with enormous beds, panoramic baths and outdoor showers. Those without PADI certificates can take a crash course to unlock nearby reefs patrolled by sharks, rays and exotic fish, while back on land, an open-air Jungle cinema, top-drawer spa and themed foodie nights soak up the hours not spent drifting in the bath-warm water. If both privacy and romance are high on the agenda, newlyweds can book an exquisite seafood and Champagne supper on the beach (think just-caught Maldivian lobster washed down with Louis Roederer under a star-studded sky).
Doubles from £1,065 (Gililankanfushi.com)
Deplar Farm, Iceland ​
Perhaps it's the surreal, otherworldly Game of Thrones landscape wrapping Deplar Farm or its incognito Nordic luxe, cleverly concealed behind mossy roofed, charcoal-hued cabins that earns this Icelandic marvel its place in design mythology and as one of the world's most beautiful honeymoon hotels. Its indoor-outdoor geothermal pool is the stuff of legend (and Instagram gold), but it's the heli-skiing and salmon fishing the polished punters come for – not to mention hair-raising glimpses of the Aurora Borealis lighting up the night sky.
Doubles from £2246 (per person) (Elevenexperience.com)
Badrutt's Palace, St Moritz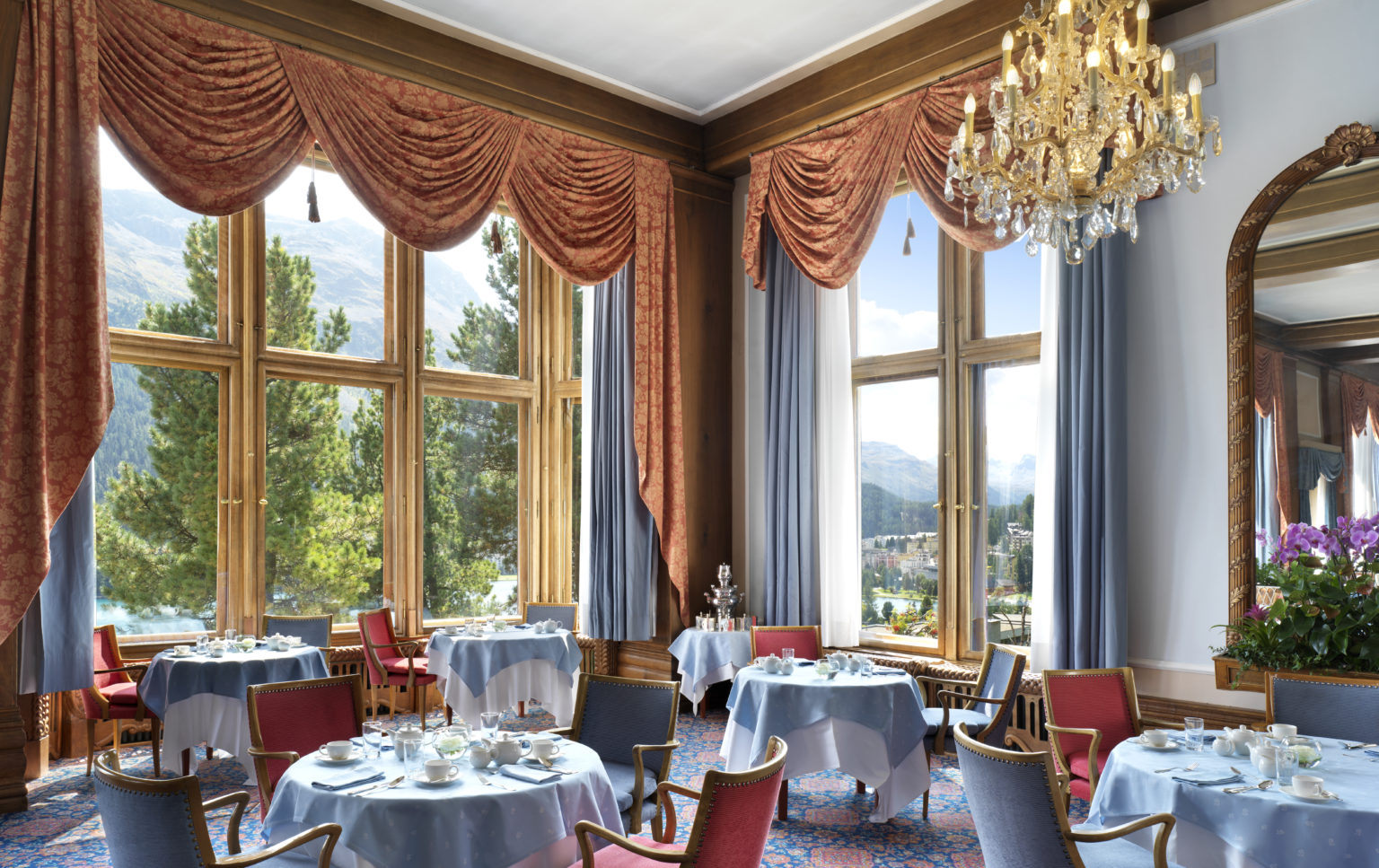 This Wes Anderson-worthy hotel can be credited with luring the first affluent Brits to St Moritz, forging its identity as a frosty Beau Monde playground for years to come. Built in 1896 by Caspar Badrutt, the green-turreted grande dame peers down her nose over the lake towards dense pine-forest and the majestic snow-capped Alps. The interiors seize on a certain restrained elegance wonderfully out of step with the cavalcade of fur coats and diamonds that file through the lobby at high season. Come here for old school glamour, for elaborate silver-clad breakfasts and to hunker down in the spa or stylish rooms, all with eye-wateringly pretty alpine views.
Doubles from £509 (badruttspalace.com)